Mt Om Foodie News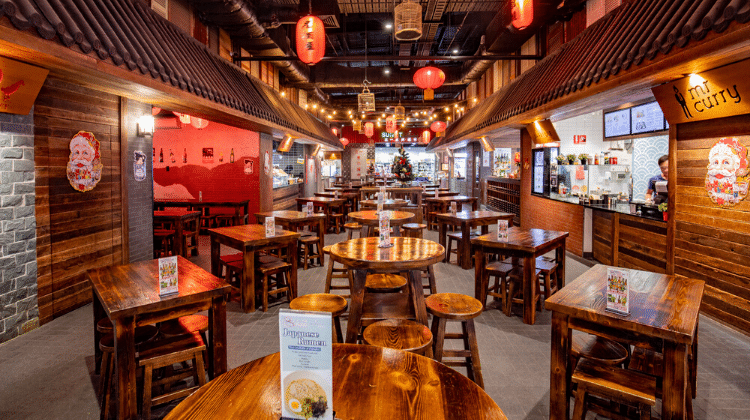 Our foodies are open and ready to serve you! Enjoy a wide variety of cuisines to take home and enjoy, or dine in with one of our cafés!
Takeaway Only
Ali Baba
Boost Juice [plus you can pre-order via the Boost Juice app]
Hungry Jack's [plus you can pre-order via the Hungry Jack's app]
KFC [plus you can pre-order via the KFC app]
Long Chef Vietnamese
McDonald's [plus you can pre-order via the MyMaccas app]
Mekong (self serve not available, staff will assist)
Miki Beautiful Sushi
Mt Ommaney Bakehouse
Muffin Break
Noodle & Donburi
Red Rooster
Sakura Sushi & Fresh Bar
Subway [plus you can pre-order via the Subway app]
Sumo Salad
Sushi Sushi
The Cheesecake Shop
Dine-In (or Takeaway)
From 12pm on 1 June, the following food retailers able to seat up to 20 people in their dining areas at any time (while still obeying the 1 person per 4 square metre rule). Please note that one member of any table must provide contact details to the staff prior to seating. Takeaway options are also available from these retailers.
8 Street
Caffe Cherry Beans
Jamaica Blue
Mrs Fields
Shingle Inn
The Coffee Club 
The Little Trike
Temporarily Unavailable
Thank you for your continued support of our food retailers. Follow us on Facebook and Instagram to stay abreast of Mt Om foodie news.
Page last updated: 1 June 2020.