Mt Ommaney Gift Cards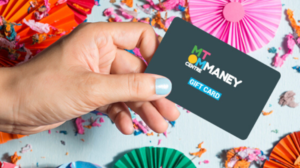 Give the gift of choice to your loved ones – Mt Ommaney Gift Cards are now available!
Available from the Customer Service Desk, our Gift Cards can be used in any Mt Ommaney Centre store that accepts EFTPOS.
FAQs
Where can I buy a Gift Card?
Gift Cards are available for purchase from Customer Service in denominations from $10 up to $4,999. There is a $2.75 administration fee with every card purchased. Therefore, a $50 gift card will cost $52.75 to purchase. Amex and UnionPay will also incur extra fees.
Please note – they can only be purchased via Credit/Debit Card only, no cash payments allowed.
Where can I use my Gift Card?
You can redeem it in any store at Mt Ommaney Centre that has EFTPOS facilities.
How do I use my Gift Card?
Swipe the card at the EFTPOS terminal, select 'Savings', then enter the 4 digit PIN printed on the reverse of the card. Ensure that the amount being charged to the card is valued at less than the card balance.
How long is the Gift Card valid for?
Gift Cards expire 36 months from the date of issue
What if I lose my Gift Card?
Treat the card like cash, lost or stolen cards will not be refunded or replaced.
How do I check the balance?
To find out the card balance go to www.givvgiftcards.com.au/balance.aspx or call Givv Customer Care on 1300 764 721..
Standard Terms of Use (GIVV)
Please note – funds may take 48-72 hours to be activated on your Gift Card.
Redeemable anywhere EFTPOS is available.
Cards cannot be used at ATMs to withdraw cash.