The Latest Updates
Your Safety is Our Top Priority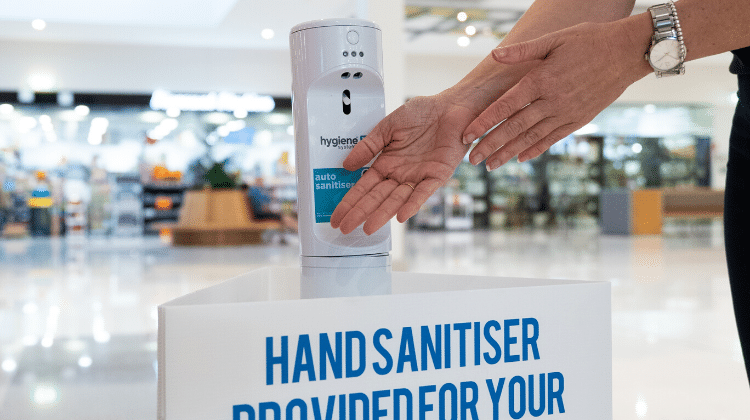 We are thrilled that restrictions continue to ease in Queensland and that more businesses are able to operate with some semblance of normality as the curve flattens. However, it is imperative that customers are aware that restrictions are still in place throughout our centre.
We continue to be committed to protecting our community, the retailers, staff and customers, with signage reminding people of hygiene and social distancing requirements, sanitiser stations for all to use, and a strengthened focus on cleaning particularly frequent touch points and high traffic areas. We are monitoring the situation closely and follow the advice from Queensland Health and Australian health authorities. For more information, please visit: https://www.health.gov.au/
Please remember that we all play a part in keeping our community safe, and we expect customers to adhere to public health rules whilst visiting Mt Ommaney. This includes:
Staying 1.5 metres away from those around you;
Remembering the 1 person per 4 square metre rule;
Respecting the customer number limits allowed/flow of traffic for each store;
Registering your name and contact details with retailers who require customer registers;
Using card or payWave instead of cash;
Hand and respiratory hygiene – washing your hands regularly and covering your face with a flexed elbow or tissue if you sneeze or cough; and
Staying home if you are unwell or experiencing any cold/flu symptoms.
We look forward to seeing all our familiar faces shopping in the centre, and we thank you for your support of our wonderful retailers. ❤️
For more details on the easing of restrictions in Queensland, click here.
Mt Om Foodies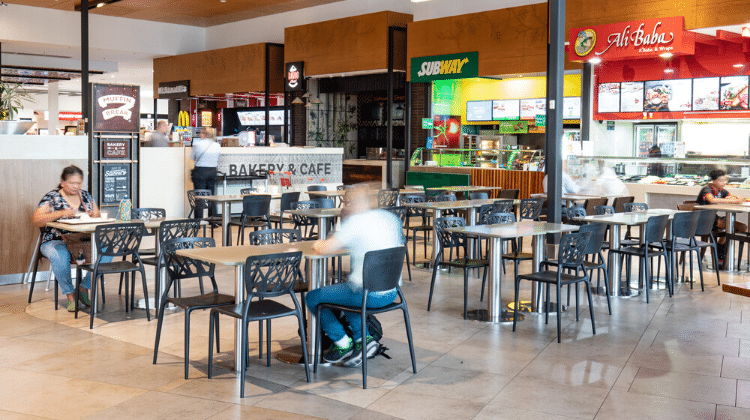 Food Terrace
We are thrilled that dining is permitted in our Food Terrace! Based on Queensland Government guidelines, we are permitted to seat up to 250 people at once in our Food Terrace based on the 1 person per 4sqm ratio. Please enjoy your meal with us while maintaining social distancing.
Cafés and Restaurants
Our cafés and restaurants can now permit up to 50 seated customers at a time based on social distancing and spatial requirements (1 person per 2sqm). Customers must provide their details in order to be seated as part of the COVID Safe plan.
Customer records are kept for a minimum 56 days.
Centre Services and Activities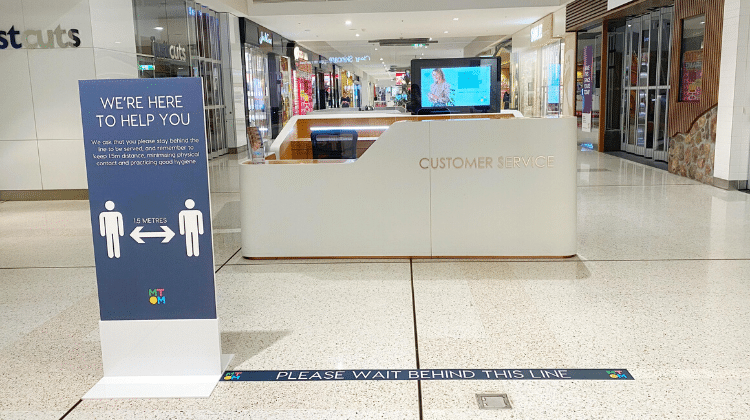 Our Customer Service Desk is now open, the following times. Mobility hire is also currently available during these times:
Mon – Sat: 9am – 2pm
Sun: 10am – 4pm
Public Holidays: 10am – 2pm


Outside of these hours, please contact Centre Management during trading hours for assistance on 3725 8888. 
Playgrounds are closed temporarily to help minimise the spread of Coronavirus.
Page last updated: 24 August 2020.